Dubai Pickup Rentals: Your Trusted Villa Movers in Dubai
When it comes to relocating your home or office, you need a reliable partner to ensure a seamless and stress-free moving experience. Look no further than Dubai Pickup Rentals, your trusted villa movers in Dubai. With a proven track record of excellence, we are dedicated to providing top-notch moving services that cater to all your relocation needs.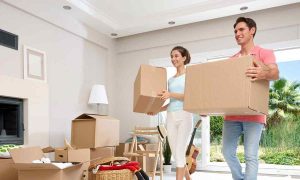 Here's why Dubai Pickup Rentals stands out as the preferred choice for villa movers in Dubai:
Professional Expertise:
Our team of experienced and skilled professionals possesses the knowledge and expertise required to handle your villa move with precision. Whether you're moving across town or to a different Emirate, we have the skills to make it happen seamlessly.
Comprehensive Services:
Dubai Pickup Rentals offers a wide range of services to meet your specific needs. From packing and unpacking to loading, transportation, and unloading, we handle every aspect of your villa move with care and efficiency.
Quality Equipment:
We utilize the latest equipment and tools to ensure the safety of your belongings during the move. Our well-maintained fleet of vehicles is equipped to handle various types of items, from fragile antiques to bulky furniture.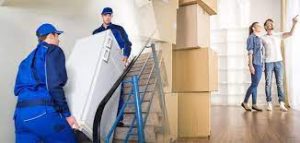 Customized Solutions:
We understand that each move is unique. That's why we work closely with you to create a customized moving plan tailored to your requirements and preferences.
Time-Efficient:
At Dubai Pickup Rentals, we value your time. Our team is dedicated to completing your villa move promptly, ensuring minimal disruption to your daily life.
Competitive Pricing:
We believe that quality moving services shouldn't break the bank. Our competitive pricing ensures that you receive exceptional value for your money.
Customer-Centric Approach:
Your satisfaction is our top priority. Our customer-centric approach means that we are always ready to address your questions and concerns, ensuring a smooth and pleasant moving experience.
Fully Licensed and Insured:
First and foremost, Dubai Pickup Rentals is a fully licensed and insured villa moving company, which ensures your peace of mind throughout the entire process. Additionally, when it's time to move your villa in Dubai, trust Dubai Pickup Rentals to handle every detail with the utmost care and professionalism. Furthermore, we're dedicated to making your relocation a stress-free experience, allowing you to focus on settling into your new home. To get started, contact Dubai Pickup Rentals today and experience the difference of having expert villa movers in Dubai by your side. Ultimately, your journey to a new beginning starts with us.