Khurshid Transport LLC: Your Trusted Partner for Office Movers Dubai Services:
When it comes to relocating your office in the bustling city of Dubai, you need a partner you can rely on for a seamless and stress-free transition. That's where Khurshid Transport LLC comes into the picture. As a leading name in the industry, we specialize in providing top-notch office movers services in Dubai, tailored to meet your unique business needs.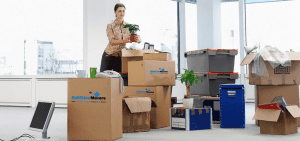 Our team at Khurshid Transport LLC understands that moving an office involves more than just packing and transporting furniture and equipment. It's about minimizing downtime, ensuring the safety of valuable assets, and maintaining the continuity of your business operations. With our expert services, you can rest assured that your office move will be executed with precision and care.
Key features of our office movers services:
Professional Expertise:
Our highly trained and experienced team is well-versed in handling office relocations of all sizes. We understand the nuances of moving sensitive equipment, confidential files, and office furniture.
Customized Solutions:
We work closely with our clients to develop tailored relocation plans that address their specific requirements. Whether you are moving within Dubai or to a different location, we've got you covered.
Advanced Equipment:
Khurshid Transport LLC boasts a fleet of modern and well-maintained vehicles, specialized equipment, and packing materials to ensure the secure transportation of your office assets.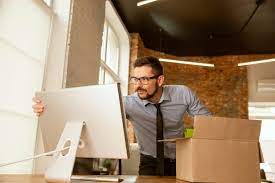 Minimal Disruption:
We understand that time is money, especially in the business world. Our goal is to minimize disruption to your daily operations by efficiently managing the move, including planning, packing, transportation, and unpacking.
Safety and Security:
The safety of your valuable office assets is our top priority. We take all necessary precautions to ensure that your items are protected during the move. Our team handles fragile items with the utmost care.
Competitive Pricing:
At Khurshid Transport LLC, we offer competitive pricing packages to accommodate various budgetary requirements. We aim to provide value-driven services without compromising on quality.
Comprehensive Services:
From disassembling and packing your office furniture to reassembling and setting up your new workspace, we provide end-to-end office relocation solutions.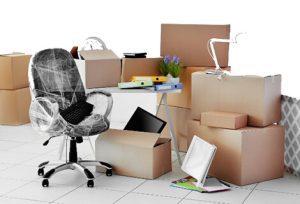 When you choose Khurshid Transport LLC for your office movers services in Dubai, you're choosing a trusted partner dedicated to making your office move as smooth and stress-free as possible. Our commitment to excellence, attention to detail, and customer satisfaction sets us apart as a leader in the industry. Contact us today to discuss your office relocation needs, and let us take care of the heavy lifting while you focus on your business. Khurshid Transport LLC – Your partner for a successful office move in the heart of Dubai.