Step Into The World of Seamless Relocation With Dubai Pickup Rentals:
Step into the world of seamless relocation with Khurshid Transports LLC , your trusted partner in the realm of furniture movers in Dubai. We don't just transport furniture; we craft experiences, ensuring your possessions journey with the utmost care and precision.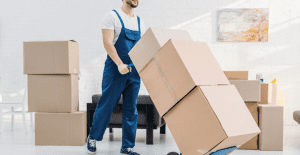 At Khurshid Transports LLC , we pride ourselves on being more than mere movers; we are orchestrators of smooth transitions. Our team is dedicated to turning the daunting task of relocation into a harmonious symphony of efficiency and reliability.
Services Points:
Tailored Transport Solutions: Our services are as unique as your furniture. Whether you're moving a cozy studio or an expansive villa, we customize our transport solutions to fit your needs like a perfectly crafted piece of furniture.
Professional Packing Expertise: Say goodbye to the stress of packing. Our seasoned professionals handle your belongings with the finesse they deserve, ensuring each item is snugly secured for the journey ahead.
Timely and Transparent Deliveries: Time is of the essence, and we understand that. With Khurshid Transports LLC , you can expect punctuality and transparency at every step. We value your time as much as you do.
State-of-the-Art Fleet: Our fleet of vehicles is not just a means of transport; it's a symbol of reliability. Equipped with cutting-edge technology, your furniture rides in style and safety to its new home.
Dedicated Customer Support: Have a question or concern? Our customer support team is always ready to lend a listening ear and provide solutions. Your peace of mind is our top priority.
Affordable Excellence: Quality need not come with a hefty price tag. Khurshid Transports LLC offers competitive rates without compromising on the excellence of service. Because we believe in making top-tier relocation accessible to everyone.
Experience a hassle-free relocation journey with Khurshid Transports LLC , where we treat every piece of furniture like a priceless masterpiece.