"7 Ton Pickup Truck Rental Dubai by Dubai Pickup Rentals"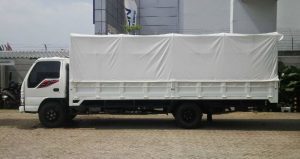 If you're in need of a reliable and robust transportation solution for heavy-duty cargo in the vibrant city of Dubai, look no further than the "7 Ton Pickup Truck Rental Dubai" service provided by Dubai Pickup Rentals. This service offers an impressive range of features and benefits designed to meet your transportation needs efficiently and conveniently.
Key Features:
1. Heavy-Duty Hauling:
The 7-ton pickup trucks available from Dubai Pickup Rentals are built to handle substantial cargo loads. Whether you need to transport construction materials, industrial equipment, or any other heavy goods, these trucks are up to the task.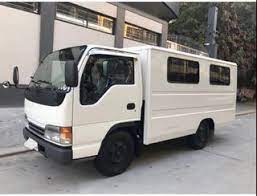 2. Spacious Cargo Bed:
These trucks come equipped with a spacious cargo bed, ensuring that you have ample space to load and transport your goods. The trucks are designed for maximum load capacity while maintaining safety and stability.
3. Reliable and Well-Maintained Fleet: Dubai Pickup Rentals takes pride in offering a fleet of well-maintained pickup trucks that are regularly serviced and inspected to ensure their reliability. You can trust these vehicles for your transportation needs.pick up trucks
4. Skilled Drivers:
To facilitate those in need of transportation assistance, Dubai Pickup Rentals offers skilled and experienced drivers who are well-versed in navigating Dubai's roads and proficient in handling a wide range of cargo.
5. Flexible Rental Options:
Whether you need a 7-ton pickup truck for a short-term project or a long-term commitment, Dubai Pickup Rentals offers flexible rental options to cater to your specific requirements.
6. Competitive Pricing:
Dubai Pickup Rentals strives to provide cost-effective solutions, ensuring that you receive value for your money when renting their 7-ton pickup trucks.
7. Convenient Booking:
Renting a 7-ton pickup truck is made hassle-free with Dubai Pickup Rentals. Additionally, you can easily make reservations and arrange for pick-up and drop-off at your preferred locations, making the entire process convenient and efficient.
8. Timely Deliveries:
Dubai Pickup Rentals is dedicated to punctuality; therefore, your cargo is transported on time to meet your project deadlines.
9. Customer Support:
Their friendly and knowledgeable customer support team is available to assist you with any inquiries or concerns,
making sure your rental experience is smooth and stress-free.
When it comes to heavy cargo transportation in Dubai, "7 pick up trucks k Rental Dubai" by Dubai Pickup Rentals offers a comprehensive solution. Their commitment to quality, reliability, pick up trucks
and customer satisfaction makes them a trusted choice for individuals and businesses in need of heavy-duty pickup truck rentals.
Whether you have a construction project, warehouse logistics
or any other transportation needs, Dubai Pickup Rentals can provide the right vehicle for the job.