10-Ton Pickup Truck Rental Services in Dubai with Dubai Pickup Rentals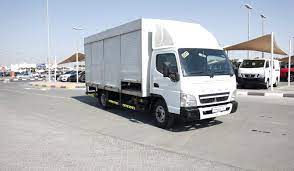 When it comes to transporting heavy loads in Dubai, you need a reliable and efficient solution. Dubai Pickup Rentals is your trusted partner for 10-ton pickup truck rental services. We offer a wide range of vehicles to meet your transportation needs, ensuring a seamless and hassle-free experience for both individuals and businesses.
Key Features of our 10-Ton Pickup Truck Rental Services:
Variety of Options:
Our fleet of 10-ton pickup trucks comes in various models and configurations, allowing you to choose the one that best suits your specific requirements. Whether you need an open flatbed for construction materials or an enclosed truck for sensitive cargo, we have you covered.
Competitive Pricing:
We understand the importance of cost-effectiveness. Our rental rates are competitive, offering excellent value for your money. We have flexible rental packages, including daily, weekly, and monthly options to cater to your budget and project duration.
Reliable and Well-Maintained Trucks:
At Dubai Pickup Rentals, we take pride in maintaining our fleet to the highest standards. Our 10-ton pickup trucks are regularly serviced and inspected to ensure they are in perfect working condition, reducing the risk of breakdowns during your transportation tasks.
Experienced Drivers:
Safety is our priority. Our drivers are experienced, licensed, and well-versed in handling heavy loads. They follow all traffic regulations and safety protocols to ensure the secure and efficient transport of your goods.
Efficient Logistics Support:
We have a dedicated team that can assist you in planning your logistics and transportation needs. Whether it's coordinating multiple trips, optimizing routes, or providing guidance on cargo securing, we are here to help.
24/7 Customer Support:
Emergencies and last-minute logistics challenges can arise at any time. Our customer support team is available around the clock to address your queries and concerns, ensuring you have peace of mind during your rental experience.
Convenient Booking:
You can easily book a 10-ton pickup truck through our user-friendly online platform or by contacting our customer support team. We aim to make the rental process as straightforward as possible.
Flexible Locations:
With multiple pickup and drop-off locations throughout Dubai, we offer convenience and accessibility, reducing travel time to collect or return your rental truck.
Whether you need a 10-ton pickup truck for construction, commercial deliveries, event setup, or any other heavy-duty transportation task, Dubai Pickup Rentals is your go-to partner. We provide you with the tools you need to get the job done efficiently, on time, and within your budget.
Choose Dubai Pickup Rentals for your 10-ton pickup truck rental needs and experience top-notch service and reliability in Dubai's competitive transportation industry. Contact us today to book your truck or to discuss your specific requirements.