House Shifting in Dubai, UAE with Khurshid Transports LLC:
Are you planning to move to a new home in Dubai, UAE? House shifting is a significant undertaking, and it requires meticulous planning, organization, and reliable assistance to ensure a smooth and stress-free relocation. When it comes to House Moving Dubai, UAE, Khurshid Transport LLC  is the company you can trust. With a dedicated team of professionals and a range of comprehensive services, we make the daunting task of house shifting a hassle-free experience.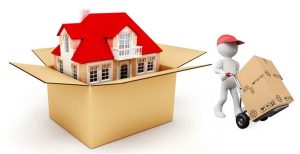 Our Services:
Household Moving:
Khurshid Transport LLC specializes in the safe and secure relocation of your household belongings. Our experienced team ensures the safe handling and transportation of your furniture, appliances, and personal items, whether you are moving within Dubai or to a different emirate in the UAE. We guarantee that no damage will occur during the process.
Packing and Unpacking:
We understand that packing can be one of the most time-consuming aspects of house shifting. Our team is well-equipped to pack your belongings efficiently, using high-quality materials to protect fragile items. Upon arrival at your new home, we can also assist with unpacking, saving you valuable time and effort.
Furniture Disassembly and Assembly:
Large and bulky furniture items can pose a challenge during a move. Khurshid Transport LLC provides furniture disassembly and assembly services to make sure your furniture fits through doorways, hallways, and staircases, allowing for a smooth transition to your new residence.
Loading and Unloading:
Our experienced team will handle the heavy lifting. We ensure that your items are safely loaded onto our well-maintained vehicles and carefully unloaded at your new location. Our professional approach minimizes the risk of damage to your valuable possessions.
Transportation:
Khurshid Transport LLC offers a fleet of well-maintained trucks and vans designed for safe and efficient transportation. Our vehicles are equipped to handle various sizes of loads, from small apartments to large family homes.
Storage Solutions:
If you need temporary storage for your belongings during the shifting process, we offer secure storage options to keep your items safe until you are ready to move into your new home.
Insurance Coverage:
To provide extra peace of mind, we offer insurance coverage options for your belongings during transit. This ensures that you are protected against unexpected events and unforeseen circumstances.
Experienced Team:
Our well-trained and experienced team of professionals specializes in house shifting in Dubai, UAE. We commit to delivering a stress-free experience for our customers, ensuring that we handle every aspect of the move efficiently and with care.
At Khurshid Transport LLC,
We understand the importance of a successful house shifting process, and therefore, we are dedicated to making it as smooth as possible. Furthermore,
our commitment to reliability, professionalism, and customer satisfaction sets us apart as a trusted partner for house shifting in Dubai, UAE. In conclusion, you can contact us today to discuss your specific requirements, and, as a result, let us take care of your House Moving Dubai needs with the utmost care and professionalism