Khurshid Transport LLC  – Your Trusted Partner for Pool Table Movers: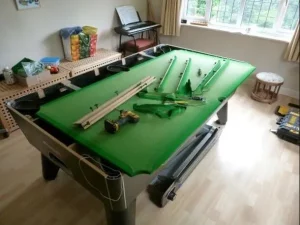 Are you in the midst of relocating your home or business in Dubai and looking for a professional, reliable, and experienced pool table mover? Look no further than "Khurshid Transports LLC ." We understand that moving a pool table can be a challenging task, requiring specialized skills and equipment to ensure it arrives at its new destination in perfect condition.
At Khurshid Transports LLC, we pride ourselves on being the go-to experts in the field of Pool Table Movers. With years of experience and a dedicated team of experts, we've become a trusted partner for individuals and businesses across Dubai. Our commitment to excellence, attention to detail, and unwavering dedication to customer satisfaction sets us apart as the top choice for all your pool table relocation needs.
Whether you're Pool Table Movers your beloved pool table within your home, to a new location, or even setting up a new recreational space, we have the knowledge and equipment needed to handle the job efficiently and securely. We understand that every Pool Table Movers  is unique, and we take the utmost care to ensure its safe transportation, disassembly, reassembly, and proper leveling, making it ready for you to enjoy.
Our team at Khurshid Transports LLC is not only skilled but also equipped with the necessary tools and materials to protect your investment during the move. We take the stress out of pool table relocation so that you can focus on enjoying your favorite pastime without any worries.
When you choose "Khurshid Transports LLC" as your pool table mover, you're choosing a partner dedicated to making your relocation experience as smooth and stress-free as possible. Contact us today for a free quote and let us take care of the heavy lifting, ensuring your pool table arrives at its new destination in pristine condition. Your satisfaction is our top priority, and we look forward to exceeding your expectations in every way.
Why Do You Need to Hire Khurshid Transports LLC for Your Pool Table Move?"
Hiring a professional pool table mover, specifically Dubai Pickup Rentals, is an investment in the preservation of your cherished pool table and your peace of mind. Here's why you should entrust us with your pool table moving needs: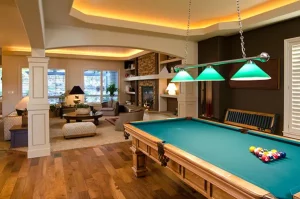 Expertise and Experience: Our team at Khurshid Transports LLC comprises seasoned professionals who have the knowledge and experience needed to handle pool tables of all shapes and sizes. Moving a pool table is not just about physical strength; it's about understanding the intricacies of the task, including disassembly, reassembly, and leveling. With us, you can be confident that your pool table will be in capable hands.
Specialized Equipment: Pool tables are delicate and heavy, and attempting to move them without the proper equipment can result in damage to the table, your property, or even personal injuries. We come equipped with specialized tools and materials designed for the safe transport of pool tables. Our commitment to safety and precision sets us apart.
Damage Prevention: When you hire Khurshid Transports LLC, you're taking proactive steps to prevent potential damage to your pool table. We use high-quality packing materials and secure transportation methods to ensure your pool table arrives at its new location in the same condition it left.
Time and Energy Savings: Moving a pool table can be a time-consuming and physically demanding task. By enlisting our services, you free up your time and energy to focus on other aspects of your move or simply relax while we handle the heavy lifting.
Stress Reduction: Relocating a pool table can be a stressful endeavor, especially if you're emotionally attached to it. With Khurshid Transports LLC, you can alleviate that stress. We take pride in our attention to detail and commitment to ensuring your pool table is set up perfectly, so you can enjoy it stress-free.
Cost-Effective: In the long run, hiring a professional pool table mover like Khurshid Transports LLC can be a cost-effective choice. Attempting a DIY move can lead to costly repairs or replacement if the table is damaged in the process. We offer competitive pricing while providing a guarantee of safety and quality service.
When you choose Khurshid Transports LLC for your pool table move, you're not just hiring a moving company; you're partnering with experts who genuinely care about the well-being of your pool table. We make it our mission to ensure your treasured possession arrives at its new location intact and ready for countless hours of enjoyment.
Things to Look for in a Professional Pool Table Mover
When it comes to relocating a pool table, whether it's for a residential move or a commercial setting, hiring a professional pool table mover is crucial to ensure the safety and integrity of this valuable and often delicate piece of equipment. Here are some key factors to consider when looking for a professional pool table mover: