Moving to a new home is an exciting yet challenging endeavor, and choosing the right house moving service is crucial to ensure a smooth transition. Dubai Pickup Services offers the perfect solution for your relocation needs. With a commitment to excellence, reliability, and customer satisfaction, we provide a trusted partnership for a stress-free and efficient house move in the vibrant city of Dubai.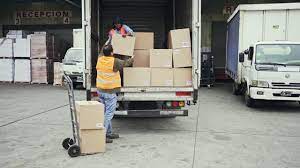 Our house moving services stand out for several compelling reasons:
Professional Team:
Dubai Pickup Services boasts a highly skilled and experienced team of movers and packers. Our personnel are trained to handle your belongings with the utmost care, ensuring the safe transportation of your goods.
Comprehensive Services:
We offer a wide range of services tailored to your specific requirements. From packing and unpacking to loading and unloading, we've got every aspect of your move covered.
Modern Fleet:
Our well-maintained fleet of vehicles is equipped with all the necessary tools and materials to secure your belongings during transit. We take the safety of your possessions seriously.
Time-Efficiency:
We understand that time is of the essence when moving. Dubai Pickup Services is committed to prompt and efficient service, ensuring your move is completed in a timely manner.
Affordability:
Our competitive pricing ensures that you receive top-notch service without breaking the bank. Furthermore, we offer transparent pricing and options tailored to your budget.
Customized Solutions:
We acknowledge that every move is unique, and we work closely with our clients to develop a personalized plan that meets their specific needs.
Whether you're moving locally or across Dubai, we have a solution for you.
Safety and Security:
Additionally, the safety and security of your belongings are paramount to us. Consequently, we implement stringent security measures to protect your items throughout the move.
Customer-Centric Approach:
At Dubai Pickup Services, customer satisfaction is our priority. Therefore, we are committed to providing a seamless and hassle-free experience, taking the stress out of your move.
Eco-Friendly Practices:
We are environmentally conscious and strive to minimize our carbon footprint by employing eco-friendly practices and materials in our services.
By choosing Dubai Pickup Services for your house move, you can relax, knowing that capable hands will be safeguarding your precious possessions. Whether you are relocating to a new apartment, villa, or office, our house moving services are designed to make your transition as smooth as possible.
Experience a stress-free move with Dubai Pickup Services – your trusted partner for reliable and professional house moving services in Dubai. Furthermore, contact us today to get a personalized quote, and consequently, let us help you embark on your new journey with confidence Best House Moving Services in Dubai